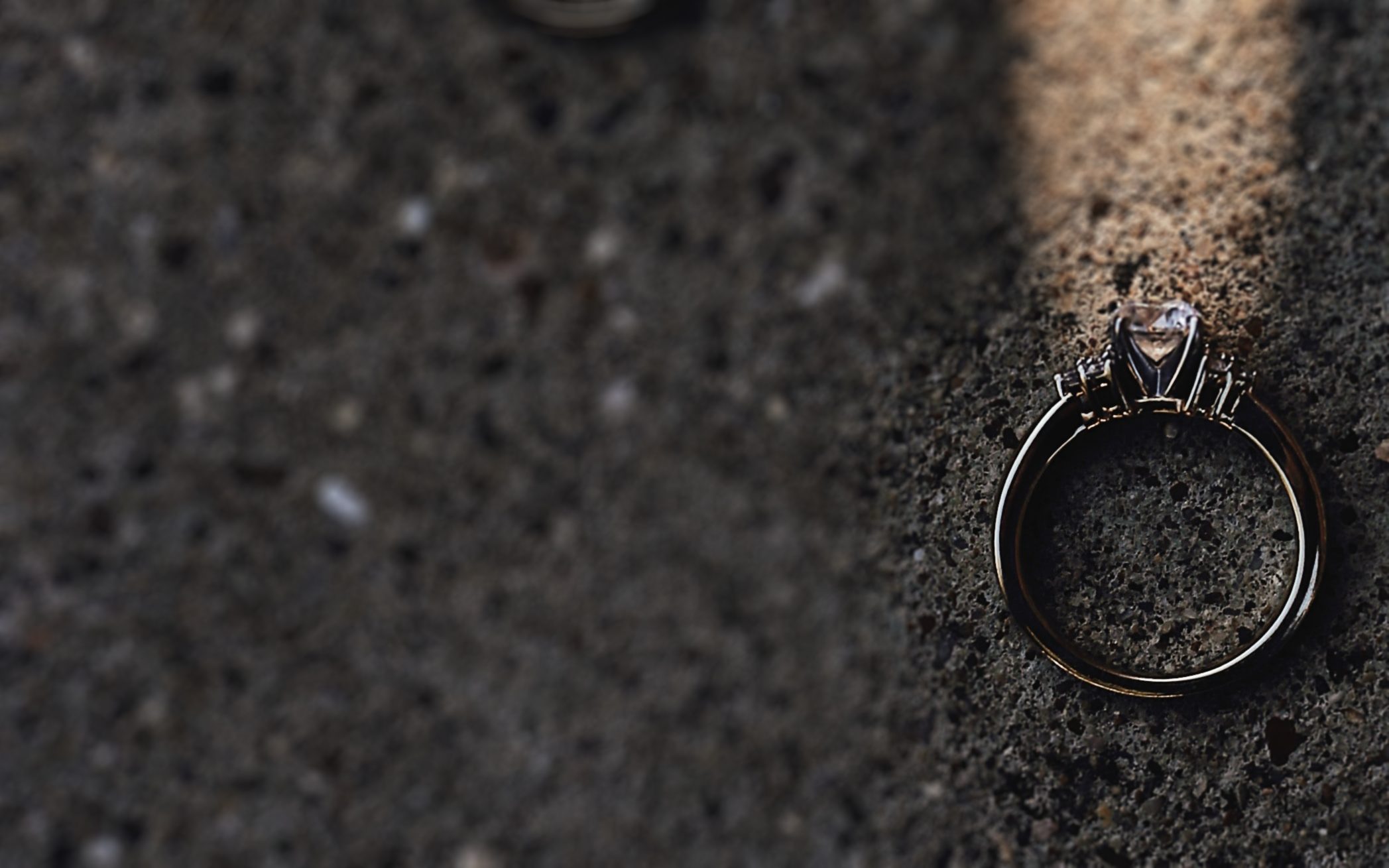 Photo by Fallon Michael on Unsplash
The poem/story that follows is both fictional and truthful.


It was the Spring of 2015 and I was on my way to an early morning optometrist appointment. There were a number of business units and vendors in the plaza where the 'eye doc' was located, and with some businesses, such as hers, on the second floor, there were plenty of cars jockeying for parking locations.
There wasn't a necessity for me to park up front, so I found a spot near the back of the lot and being there early, I took my time walking in, knowing that I had stairs to climb and would probably be sitting and waiting through the various stages of the examination.
While I wasn't sure if my eyes were failing me to the point of needing a new prescription, I did know that my ability to confidently walk with my usual gait through the parking lot, to the safety of the  sidewalk that boundaries  the lot, did automatically change –  I was in an unfamiliar location and my stride took on a defensive mode – the gait was shorter and my head tipped down slightly, in order to clearly see, more of where I was stepping, (for fear of tripping ), versus, where I was heading towards. I started walking on the balls of my feet and each stride barely clearing the ground…a shuffling stutter step.
OK, enough about the walking tutorial, it's relevant to this story…
As I approached where the asphalt of the parking lot meets the concrete of the sidewalk, you know, where that little seem there is, an unusual sparkle / shiny glitter caught my eye and stopped me in my tracks.
I bent down and realized once I'd retrieved it, that the shiny glitter was the band of a ring, a pretty little thing. Mounted on the ring was a diamond looking stone with some smaller ones mounted around it….I assumed and it looked like someone may have lost a piece of costume jewelry in the parking lot in the winter snow and when the lot was plowed, the ring was pushed towards the edge of the lot, almost falling into the gap between asphalt and concrete…I stuffed the ring in my pocket and went to my eye doc appointment…don't worry, I'm skipping the details of the eye doc appointment.
When I got home I showed the ring to my wife and my son's girlfriend…. Later that day they took the ring to a jeweller they trusted at a nearby mall. The jeweller inspected the ring and said that from what they could see, the ring was worth close to $5000. They suggested we send ( with their support) the ring to a firm of Certified Appraisal Professionals, that of which we did.
Within a few days we received a call from the jeweller that they had received the ring and the detailed certified appraisal documents. The jeweller was correct, the ring was a 'Lady's 18kt white gold 4- prong and channel set engagement ring, with a replacement value of $5000'. Thinking of  trying to make a few quick bucks, with as little effort as possible, I took it on my own to see what a few of the local 'jewellery exchange/ Oren is Better (?) / Oliver "Oooh Yaah" shops would offer.
I went to a few shops in town and they all offered $1000, so I decided to hang onto the ring for a short while and try visiting these shops and others again, at a later time.It was at this time that we thought it best to turn the found ring into the police, in case it had been reported missing or stolen and here I am trying to sell it. We were told that if we turned the ring in to the police, they'd hold it for 90 days and if no one correctly claimed it, it was ours.
The 90 days passed and the ring was ours… and we sat on it…for 4 years…as it rested, in a jewellers box, isolated and idle in a dresser drawer…no sparkle, no glitter…In the Spring of 2019 we donated, as a Silent Auction Item, the found 'Lady's diamond engagement ring', to raise money for a local charity, Parkinson's Resource Centre.
One of the guests at the event, was determined to out bid the other parties who showed a sign of interest by also bidding. She outbid the others by a significant amount – her determination was fuelled by the fact that, although married,  she'd never had an engagement ring and at the pace of the bidding, this was possibly going to be a real bargain. When the Silent Auction closed down for the evening, she made her purchase and the ring was on her finger, for the remainder of the night ..
At the end of the day, that 'pretty little ring' who's past we knew nothing of, whose future could have been lost beneath a slab of concrete or left in isolation in a dresser drawer, brought joy to a new companion and assisted unsuspecting Parkinson's classmates with additional revenues required to operate the programs they participated in..
Now I walk with a whole new purpose …
Pretty Little Thing
Now they'd been seen together, for quite some time
They were an 'item', it was said
They'd talked about a future, sharing a love,
Often dreaming, of the day they'd wed
He'd set aside a bundle
Yes, a pretty penny, one might say
Oh yeah he'd been saving for that moment
knew the words he was going to say..
To his pretty little thing, yes his pretty little thing
he had saved up a working mans' fortune
and bought his girl 'the ring'..
Now something odd must've happened
Since that moment and before today
Was that ring lost or was it tossed ?
For sure, we can not say.
Did he say the words that he chose,
did she say yes, when he proposed ?
Or did something happen between them
and that chapter was now closed.
Or, so the story goes
For, one day  a stranger, found the 'ring'
He came by it , just by chance
what once was theirs, he now claimed as his
in the pocket of his pants
Balancing on the edge of darkness
Where asphalt meets concrete
A sparkle in the sunlight
It's by chance, that it was seen
Was a dream cut short ?, where hearts did court and
a rehearsed proposal, had yet to be ?
Through  the dust of my stutterin', shuffling feet
A rings' silver band, my failing eyes did see.
Was this ring  all that was left ,
of a loves' future, having fallen through
How'd it end up here, swept to the curb
In time, I knew with it,  what I had to do
Oh, a pretty little thing
was that pretty little ring
appraised and destined, to be proudly shown
It filled the needs of those who never knew   
where it came from and where it was goin'
Oh, a pretty little thing
was that pretty little ring
a donated gift, bringing life of it's own
Please take care, of it's days yet to come
for it's past is still unknown…
About the Writer
Hello, I'm Shane McPhee – a 63-year-old, married, father of 2 grown sons, living in Toronto, Ontario. In late 2011, at the age of 54, I was diagnosed with Parkinson's. 
Since my diagnosis, I've remained physically active in group fitness programs, plus I have been involved in the Parkinson's Community as a volunteer fundraiser.  I'm a former Board member with a local Parkinson's related charity.
I have found a passion in writing, specifically telling stories, writing poems and sharing accounts of my life, while living with Parkinson's. I write and share these so that others can see what I'm going through or have experienced and how I dealt with it or learned from it – For the record, I have no medical training nor authority to offer medical advice.
I hope you will find my writing of interest, informative and when possible, a little humorous.