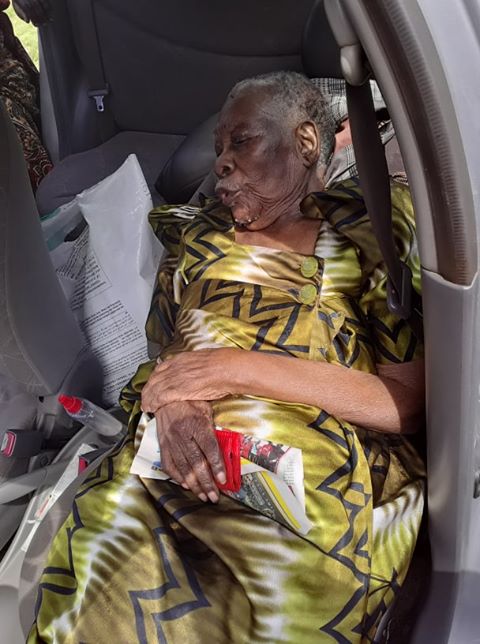 Meet Mariam Nagayi, from Uganda. She has Parkinson's Disease, and for the last 10 years she has been isolated in her home, neglected and abandoned without any medications. In Uganda, many believe the myth that Parkinson's is witchcraft, due to this Nagayi is called a witch. No one wants to associate with her.
With the COVID-19 lockdown, Nagayi's condition was worsening even faster than before. With no access to medication, food and clean clothing among other necessities, Nagayi was in the worst condition of her life. Kabugo Hannington (pictured with Nagayi below), a local community volunteer, our local contact and Director of "Parkinson's Si Buko," ("Parkinson's is not Witchcraft"), was able to connect with Nagayi through a friend.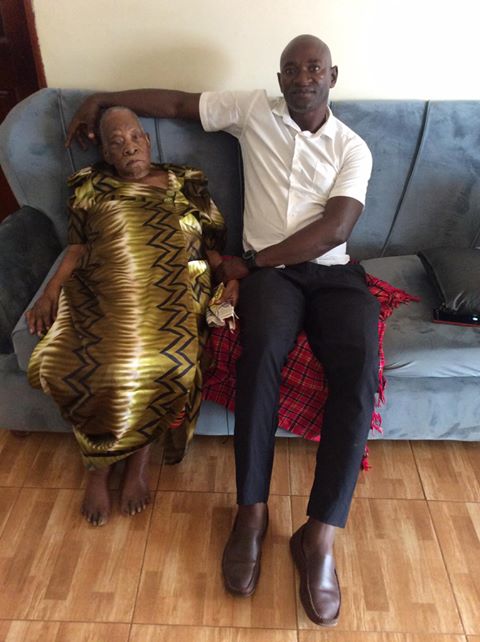 Nagayi is one of the new patients the World Parkinson's Program (WPP) is supporting in Uganda through our Free Medications Program. When Kabugo learned of Nagayi's experience, he volunteered to bring Nagayi to his home, get her new clothes, ensure she had food and provide her with the medications from the WPP. With the help of the WPP and Kabugo Hannington, Nagayi was given Parkinson's medications for the first time.
To help others like Mariam Nagayi, please donate generously. Without medications, those with Parkinson's are unable to even get out of bed in the morning.
With donations of just $50.00 monthly you can help us to support Nagayi and others like her in the treatment of their Parkinson's symptoms.
---
Donate to the World Parkinson's Program here.